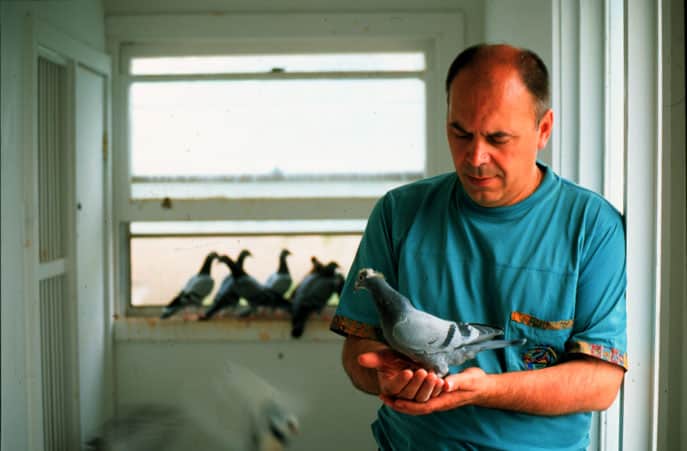 Silvio's extensive ongoing series of articles on racing pigeons have been and continue to be published in racing pigeon and fancy pigeon journals in the USA, Great Britain, Canada, China, Taiwan, Mexico, Romania, Hungary and Australia as well as having been published digitally by websites globally.
He has written numerous books including "Kingmaker: De Rauw Sablon A Racing Pigeon Dynasty" He has published six books on racing pigeons: "The Will To Prepare by Bob Kinney", "Rotondo On Racing Pigeons by Joseph Rotondo", "World Champions 1994 by Kenechi Yoshihara", "The Pigeon Guide by Shannon Hiatt and Dr. Jon Esposito", and finally "Big Andy's World Champions". These books collectively have done more to bring the husbandry of pigeons into the 21th Century than anything previously available.
ARTICLES PUBLISHED WORLDWIDE
"My articles on Racing Pigeons have been published worldwide in every major print and digital pigeon journal. They have, with permission, been translated into many languages. I hope to continue inspiring future fanciers to read, study, research, and share!"  Silvio Mattacchione
These Articles can be Previewed here & a few are available
for Purchase & Download from our  Store.